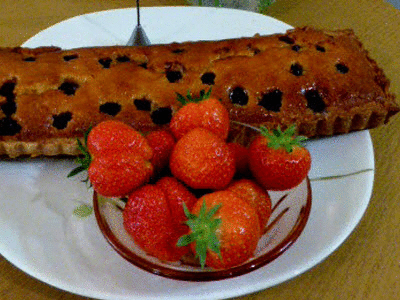 Scones, tarts, flans, cakes and puddings are all made freshly on the premises - the pictures speak for themselves. Local, free-range eggs, fresh cream and fruit are used and served with homemade custard. Scrumptious!
Speciality Teas and Coffees
We serve a full range of teas - including herb teas - and soft drinks.
We also serve
Green Bean gourmet coffee
brewed freshly for every cup. Enjoy expresso, cappucino, americano or latte from beans certified organic and fair trade.
"We source and buy the very best beans, hand roast to perfection in small batches and deliver fresh, perfect coffee beans to customers throughout Ireland and Britain. We are certified Fair Trade organic coffee roasters and we make the best coffee because we take more time and trouble in roasting and handling the beans".